Limpid, the data-driven advertising technology platform, announced today it has been "Verified by TAG" and approved for listing in the TAG Registry of known and trusted players in the digital ad ecosystem. Those who receive this certification can use the seal to publicly communicate their aim at combatting fraud.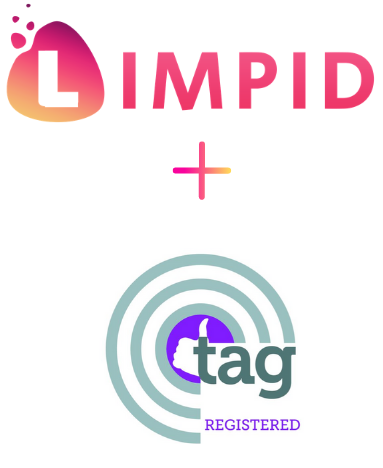 TAG is an advertising initiative created to fight criminal activity across the digital advertising supply chain and provides a variety of certifications and resources to support this goal.
The TAG Registry is enabling companies to feel confident that they are doing business only with responsible partners and avoiding association with criminal activity throughout the entire supply chain. The TAG Registry creates a closed system including supply chain participants that demonstrate their commitment to higher standards of transparency and disclosure to their partners.
According to Rotem Gindi, Limpid's Founder, "We are investing effort to create a safe ecosystem and high standards for our partners. We are happy to collaborate with like-minded professionals to prevent fraud and lack of transparency, and we are looking forward to working with TAG to further raise the industry's standards".
In line with Limpid's commitment to enhanced transparency and combat fraud, Limpid has recently entered into a partnership with Fraudlogix in order to implement further anti-fraud measures to ensure high-quality traffic and prevent ad fraud schemes.
About Limpid
Limpid is the first performance driven influencer marketing platform in the world. By using machine learning and big data, they offer marketers a self-serve platform that connect them with bloggers, apps and micro-influencers. Limpid is a global company with offices in: Los Angeles, Singapore, Tel Aviv, Tokyo, Bangalore and Madrid. To learn more about Limpid, please visit www.limpid.tv
About the Trustworthy Accountability Group
The Trustworthy Accountability Group (TAG) is a first-of-its-kind, cross-industry accountability program fighting criminal activity across the digital advertising supply chain. TAG works collaboratively with companies throughout the supply chain in four areas critical to the continued growth and development of the $50 billion digital advertising industry: eliminating fraud, combatting malware, fighting Internet piracy, and promoting transparency. A joint marketing-media industry program, TAG was created by the American Association of Advertising Agencies (4A's), Association of National Advertisers (ANA), and Interactive Advertising Bureau (IAB). To learn more about the Trustworthy Accountability Group, please visit www.tagtoday.net.